PERY




联系方式
V jakém patře nás najdete?
Our company already has more than 20-year-long tradition in the sale of shoes, leather goods and luggage. We are importers of several brands from Italy or Spain, we work with exclusive representation of brands in the Czech Republic and represent some Czech manufacturer. Branches PERY shoes & bags can be found at several locations in Prague.
In our stores you can apply gift checks of our company and also PALLADIUM gift vouchers. You can also buy the discount card regular customer, you get the first purchase and then have some discount. Also we handle VAT refund to customers who come from countries outside the European Union, and this too can be considered a discount. Payment by credit card is already commonplace. You can also visit our shop at www.IPERY.cz can find our shoes Vagabond, Tamaris, Pepe jeans shoe, Calvin Klein, Crocs, US Polo, Bugatti, Converse, SoReal by PERY. Furthermore, handbags and wallets Italian manufacturers and brands G. Conti and many others.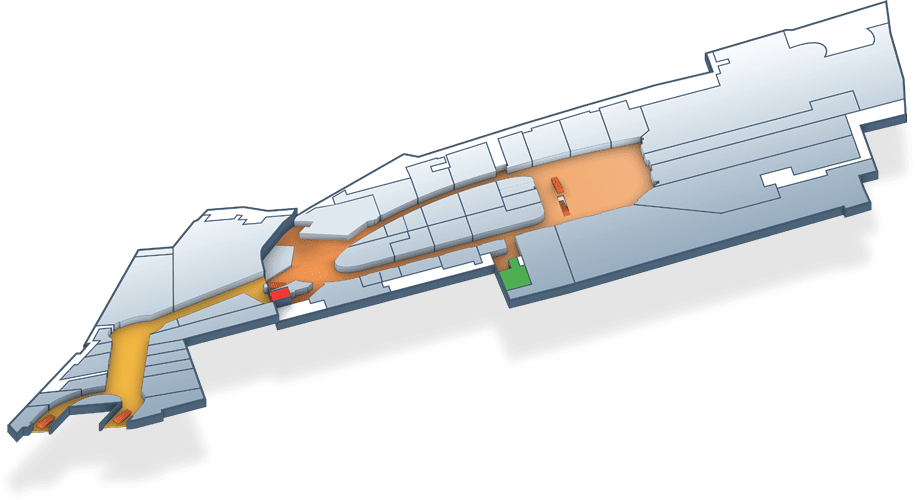 B – Náměstí Republiky
信息

店铺

自动扶梯

自动扶梯

ATM自动取款机

急救

洗手间

残疾人洗手间

婴儿尿布更换台

母婴护理室

停车场

停车场快速电梯

免税商店
楼层