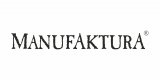 Face Booster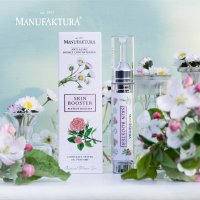 Since May 1 Manufaktura has prepared further beautiful spring news spreading the popular Daisy cosmetic range. One of them is our unique face booster.
A representative of modern anti-aging cosmetic trends and the latest skincare blockbuster. It is a unique companion which is literally charged with a high content of natural active substances for skin rejuvenation. Its extraordinary qualities are proved by a clinical study and you can try these amazing effects directly on your own skin too.
Even though it is very light fragrance-free serum, its power consists in strong concentration of very effective ingredients (93.9% of them has natural origin). Face booster reduces wrinkles in the long term, it provides skin with immediate lifting effect, increases its elasticity, restores protective skin layers and hydrates the skin in the long term.
So, drop by and try it on your own skin. Testers and samples are available for you. We are looking forward to meet you!