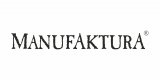 FOR REAL MOMENTS TOGETHER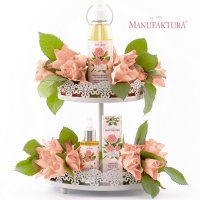 In the floods of trouble, daily duties, stress and tiredness we tend to overlook the most important things – to be really together. People say that the most precious what we can give to our nearest and dearest as a gift is our time and attention. The day of all those who are in love is approaching and this is an ideal opportunity to turn our attention to our beloved ones and to carry out what we easily forget during common days. Give a shared experience as a gift by means of our scented Manufaktura products and enjoy perfect romantic moments as a couple. How about shared relaxing bath, tender massage, or relaxing foot massage? Let your actions speak louder than your words.
On 1st February Manufaktura launches exceptional news inspired by hundreds of years tried and tested beneficial effects of rose. Exclusive massage oil and rejuvenating face oil are simply perfect for Valentine´s day. Amazing news and many more other products intended for the moments spent as a couple are available in Manufaktura shops. You get a lovely Valentine´s card free of charge when you buy Rose Cosmetics between February 1 and February 14, 2020. Write there what you carry in your heart and give the most beautiful message of love.