PALLADIUM
náměstí Republiky 1, Praha 1
Underground

Line B Station: Náměstí Republiky

Tram

6, 8, 15, 26, 91, 94, 96 Station: Náměstí Republiky

Bus

207, H1, 905, 907, 909, 911 Station: Náměstí Republiky

Car

More than 600 parking spaces over three underground floors
Car access and exit – Revoluční GPS: 50°5'23.000"N, 14°25'40.600"E
Contact – Infokiosk
Phone:

+420 225 770 250

Fax:

+420 225 770 251

E-mail: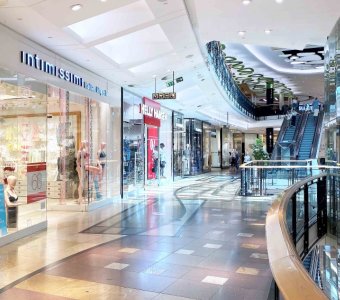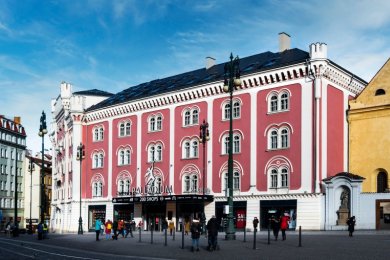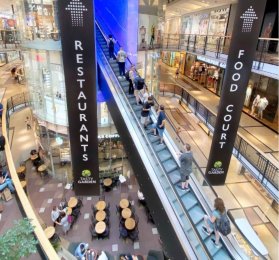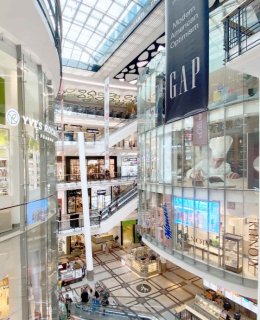 History

PALLADIUM was built on a site of the former "Jiří z Poděbrad" Barracks on náměstí Republiky square in Prague
1 district.

Art and Architecture

PALLADIUM is not just a shopping center. Due to the history and the distinctive character of the site it is
a remarkable landmark in the heart
​of Prague.
BREEAM In-use Certificate
The retail part of the PALLADIUM building is a holder of the BREEAM certificate, which is the most widely recognized certification for evaluating the overall quality of a building in 10 categories: energy and water use, health and wellbeing, innovation, land use, materials, pollution, waste, transport, and management processes. BREEAM has five rating benchmark levels and PALLADIUM reached its second best (Excellent)....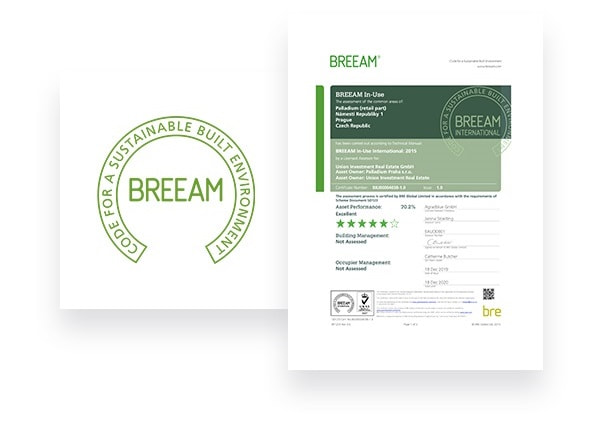 Show certificate
Sustainability Guide
We have begun to take further steps towards a vision of sustainable development, in which we would like to develop together with our partners, whose actions have a direct or indirect impact on the environment and energy consumption of the Palladium Centre. Our aim is to involve our partners in the active improvement of the complex and to generate interest and commitment to reduce the environmental impact of our activities.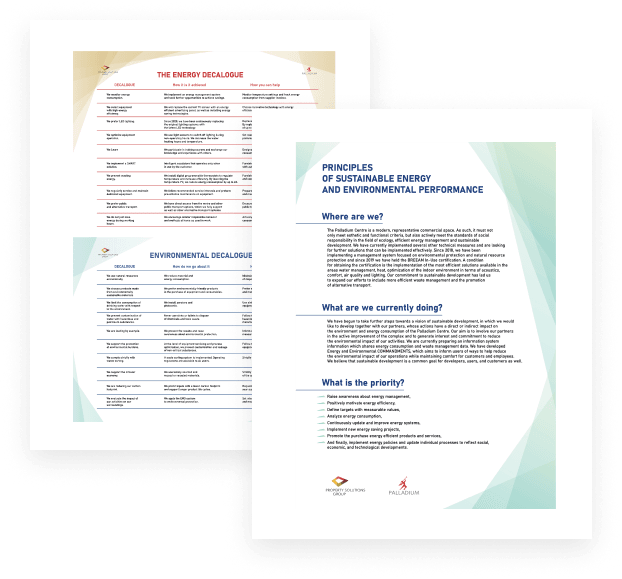 WE HELP