Opening hours of PALLADIUM on September, 28 2021
During the public holiday, September 28, 2021 retail units with the sale area over 200 m2 (supermarket Albert on the floor –2 including) have to remain closed that day as the Act No. 223/2016 Coll. determines. Other retail units will have this opening hours as follows:
STORES
From 9 am until 9 pm
GOURMET FLOOR (floor +2)
From 11 am until 10 pm
FAST FOOD
From 9:30 am until 9 pm

You can check out further information to the opening hours of specific stores and restaurants on this link.
We have prepared a little surprise for you on Czech Statehood Day, September 28. When you enter PALLADIUM through the main entrance from náměstí Republiky, raise your head up in the vestibule. The chandelier that hangs in the vestibule from the ceiling will shine in the shape and colors of the Czech national flag.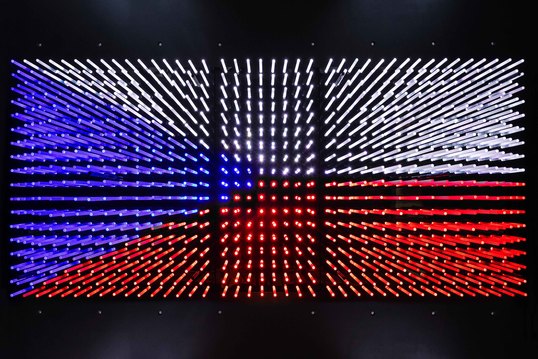 (Photo by PRECIOSA, Roman Mlejnek)