We opened a new store Falconeri (floor 0)
Pay attention you all cashmere and silk lovers! On Friday, November 19, we opened a new store (on floor 0) with women's and men's clothing made of 100% cashmere and silk.
During Friday, November 19 and Saturday, November 20, you will get for free a monogram embroidery on any piece of Falconeri you purchased.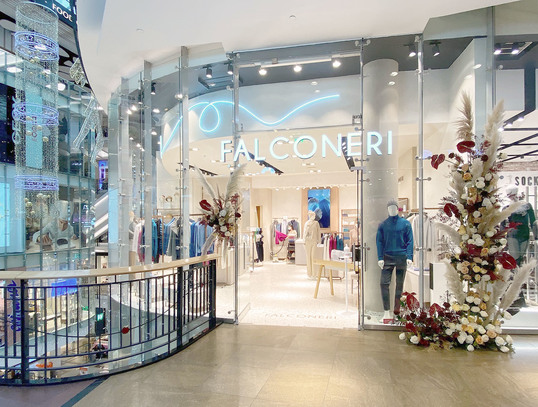 (Falconeri store, floor 0 – photo by: PALLADIUM)