COMFOR
| | |
| --- | --- |
| Monday | 09:00 - 21:00 |
| Tuesday | 09:00 - 21:00 |
| Wednesday | 09:00 - 21:00 |
| Thursday | 09:00 - 21:00 |
| Friday | 09:00 - 21:00 |
| Saturday | 09:00 - 21:00 |
| Sunday | 09:00 - 21:00 |
About
COMFOR is a brand of electronic devices and includes 180 shops all over the Czech republic. You can buy new laptop, computer, phones, earphones and many more accessories you need for work and fun in COMFOR stores. You can choose from products of well-known brands such as Samsung, Apple, Lenovo, Dell, Acer, Asus, Sony, Philips, etc., as well as not so much well-known ones.
When you buy a new computer or phone, we are here to help you with the right choice to enable you to get the best product for you. We set up the new device you bought and also transfer your data from the old one to the new one. You get extended service warranty in COMFOR as well.
For more information check out our Facebook and Instagram.
We are looking forward to your visit.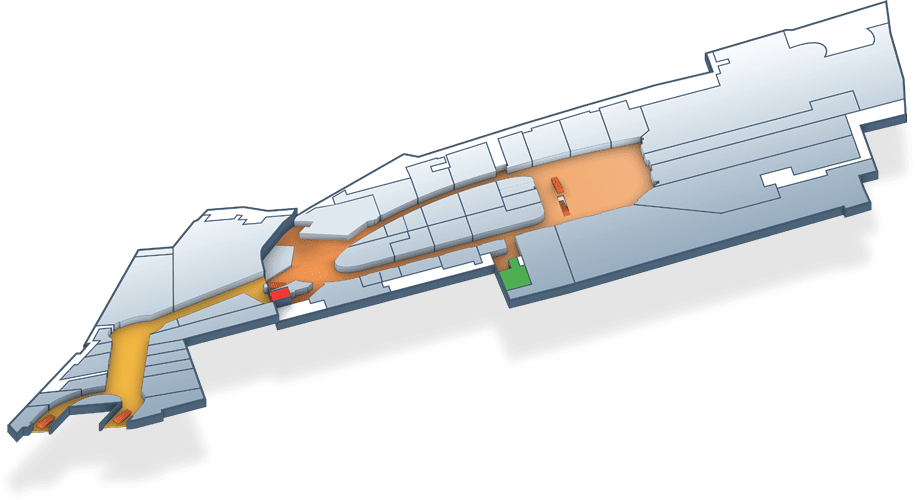 B – Náměstí Republiky
Information

Kiosk

Lift

Escalator

ATM

First aid

WC

WC

Nappy Changing Facility

Nappy Changing and Nursing Room

Parking

Escalator to / from parking

Tax Free Shop
Floor