Havlíkova přírodní apotéka

| | |
| --- | --- |
| Monday | 09:00 - 21:00 |
| Tuesday | 09:00 - 21:00 |
| Wednesday | 09:00 - 21:00 |
| Thursday | 09:00 - 22:00 |
| Friday | 09:00 - 22:00 |
| Saturday | 09:00 - 22:00 |
| Sunday | 09:00 - 21:00 |
About
Havlíkova přírodní apotéka presents traditional and time-proven recipes from the 17th Century
Havlik's natural apotheke draws on traditional formulas of renowned and ardent Czech pharmacist of the last century PhMr. Karel Havlík. Karel Havlík believed that the best cures are available from the mighty Nature itself. He made cosmetic products according to his own formulas using healthy, natural materials that he would pick and collect himself. He based his formulas on tried and tested recipes dating back as far as the 17th century.
Havlik's natural apotheke currently rediscovers the magic and power of the almost forgotten formulas and enhances them with great respect with modern scientific knowledge and the possibilities afforded by modern technologies.
"Nature possesses great healing power. Take for example the tender herbal sprouts that push and fight their way upwards through hard soil. If we threat herbs with love they will pay back with beauty and health. We should not spoil that power with chemicals. Herbs are like women: delicate yet strong, perceiving everything. I am delighted that we have been able to make the Havlik's natural miracle that helps us reap the fruits of our inspiration in Nature. It is truly a marvellous salve!" "
Zuzana Krejčí, owner and idea guru of the company
Our Eco Gardens and Company philosophy - NATURE IS PERFECT AND WE ARE INSPIRED BY IT
We use high-quality certified organic raw materials and carefully selected the cleanest and most appropriate sites to place our beehives and grow our herbs. We grow our own herbs and plants in Eco Gardens located in the Podblanicko region (Farma Dolejší Mlýn, Kamberk 82) without the use of any chemicals, and with love and respect for plants and for the nature itself. Strict attention is paid to harvest times in order to obtain maximum active substances. Plants are grown in ecologically clean environment, out of communication range.
HPA is a producer and distributor (wholesale and retail) of certified organic cosmetic products. Our concept stores can be found in Prague1 - Jilská st.no.1 and shopping mall Palladium, also in Liberec city and Brno city. All products can be found in majority of organic beauty stores.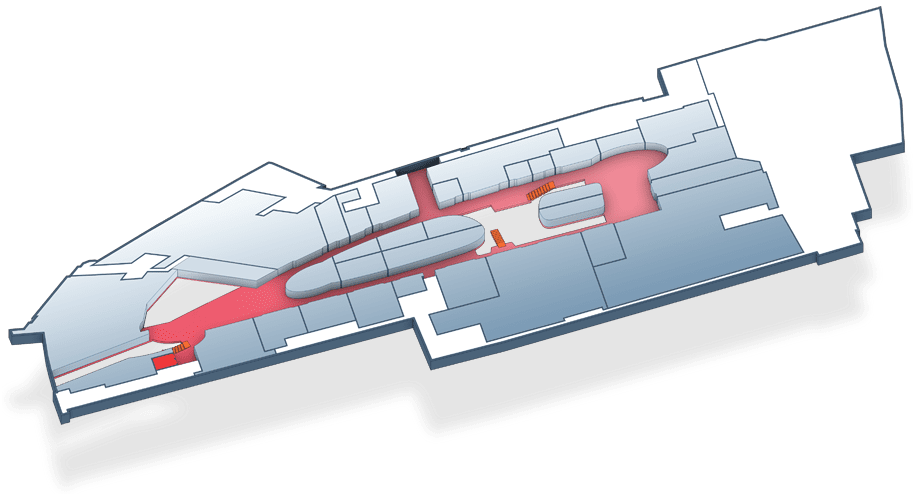 Information

Kiosk

Lift

Escalator

ATM

First aid

WC

WC

Nappy Changing Facility

Nappy Changing and Nursing Room

Parking

Escalator to / from parking

Tax Free Shop
Floor