PALLADIUM Stage at Praha žije hudbou festival 2022 (June 3–4)
Culture is returning to its form, and that is why this weekend (June 3–4, 2022) the sounds of singing and musical instruments will carry through Prague thanks to the street music festival Praha žije hudbou! Don't miss the music programme on the PALLADIUM Stage, which will enrich you with a great musical experience on Friday 3 and Saturday 4 June 2022 from 2:00 pm to 8:15 pm in front of PALLADIUM building on náměstí Republiky.
What programme is on?
FRIDAY JUNE 3, 2022
2:00-2:45 pm | Petr and Farhia
3:15-4:00 pm | Bryan Gandola
4:30-5:15 pm | Elly
5:45-6:30 pm | VOICES
7:00-8:00 pm | Adam Mišík & Matěj Burda
SATURDAY JUNE 4, 2022
2:00-2:45 pm | Marco Micelli & Tibor Žida
3:15-4:00 pm | Zapomělsem
4:30-5:15 pm | Lautaro
5:45-6:30 pm | Kralova & Problems
7:15-8:15 pm | Martin Harich
The first musical "teaser" will come already on Thursday, June 2, from 4 to 7 pm, when Markéta Nádvorníková will play classical and modern music on her violin in PALLADIU (behind the entrance from náměstí Republiky). So don´t miss it!
In addition to the above-mentioned performances, PALLADIUM will bring you a SPECIAL FESTIVAL OFFER AT THE FOLLOWING RESTAURANTS/CAFÉS in PALLADIUM throughout the music production (June 3 and 4, 2022):
FLOOR +2
Bageterie Boulevard
Menu with Brussels baguette (baguette + Ice Tea + Patatas) for 149 CZK
Free Patatas with baguette
Pancake 1+1 free
Free tastings (Brussels baguettes, Ice Tea, Patatas and more)
Live show with Givi from Masterchef (June 3-4, 3-6 pm)
KFC
15x Hot Wings with sauce for 229 CZK
Twister and fries for 205 CZK
Pizza Hut
Special offer of a bargain "pizza and drink" menu (free bottomless drink with
medium and large pizzas) and 20% discount on the new product "pasta from the
oven"
UGO Salaterie
Selected drinks, Ice Tea and Bucco, for 20 CZK / 0.4 l
WAF-WAF
10% discount on all waffles during the festival (June 3–4, 2-8 pm)

FLOOR –1
Starbucks
20 CZK discount on Cold Brew / Cold Brew Latte (Grande size) and Peach Ice
Tea / Lemon Iced Tea (Grande size).

FLOOR –2 (Metropassage)
Fruitisimo (floor –2)
20% discount on seasonal drink 0,5 l (June 3 and 4, 2–9 pm)
Starbucks
20 CZK discount on Cold Brew / Cold Brew Latte (Grande size) and Peach Ice
Tea / Lemon Iced Tea (Grande size).
UGO Freshbar
Selected drinks, Ice Tea and Bucco, for 20 CZK / 0,4 l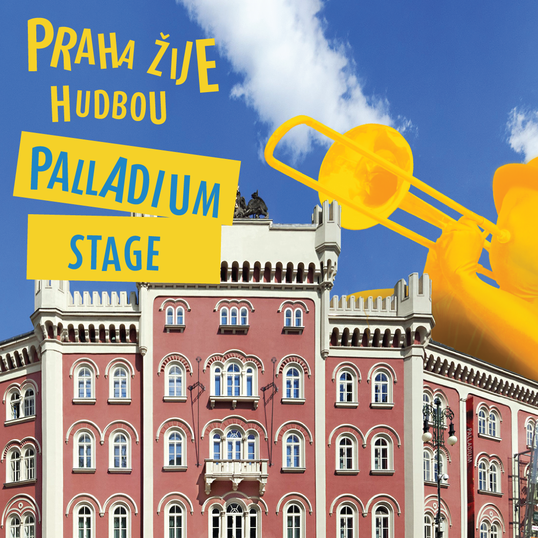 (Photo by PALLADIUM)
10% discount on all waffles during the festival (June 3–4, 2-8 pm)