Urban Brands – store with a lot of world brands
Enter Urban Brands, the new outlet store for women and men on floor +1 in PALLADIUM, and discover fashion pieces from global brands such as Eastpak, Anello, Jansport, Dickies, Cabata, Jott, New Era, Tommy Hilfiger, Champion, Ellesse, Vans, The North Face, Armani Exchange, Goorinbros, Izipizi and many more. With such a wide range of brands in one store and for such a great prices, your shopping experience will reach new heights!
Are you a fashion lover who likes to combine style and comfort? At Urban Brands, you'll find just the right fit for you. In addition to T-shirts, sweatshirts and pants, you can also enhance your fashion style with great accessories – caps, cotton hats, sunglasses, backpacks, fanny packs, sports bags and slides.
Whether you're looking for casual wear, athleisure or just accessories to elevate your look, Urban Brands has it all. It's open daily from 9am to 9pm.
Experience the joy of discovering trendy pieces at great prices. Stop by Urban Brands in PALLADIUM (floor +1) today and stay at the forefront of the fashion scene!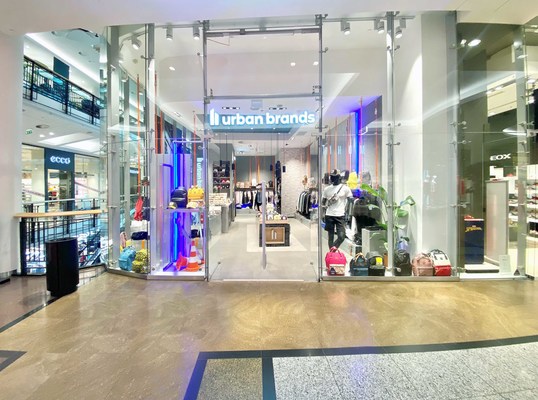 Photo by PALLADIUM