Kadeřnictví No. 1

| | |
| --- | --- |
| Monday | 09:00 - 21:00 |
| Tuesday | 09:00 - 21:00 |
| Wednesday | 09:00 - 21:00 |
| Thursday | 09:00 - 21:00 |
| Friday | 09:00 - 21:00 |
| Saturday | 09:00 - 21:00 |
| Sunday | 09:00 - 21:00 |
About
We are a hair salon for everyone.
Kadeřnictví No.1 is one of the largest chains of hairdressing salons with branches throughout the Czech Republic. The biggest advantages of Kadeřnictví No.1 are the pleasant price list and the excellent quality of services, for which you will be happy to return. Our price list is what sets us apart from the competition – you only pay for the service you have chosen, and you know in advance how much the service will cost.
Professional cosmetics and environment.
We have built a comfortable environment so you feel comfortable in the salons and that our employees can work well. We also provided quality professional hair cosmetics. We chose the cosmetics carefully and in such a way that they were as suitable as possible for your hair type. The products we use for our work can also be purchased in our branches!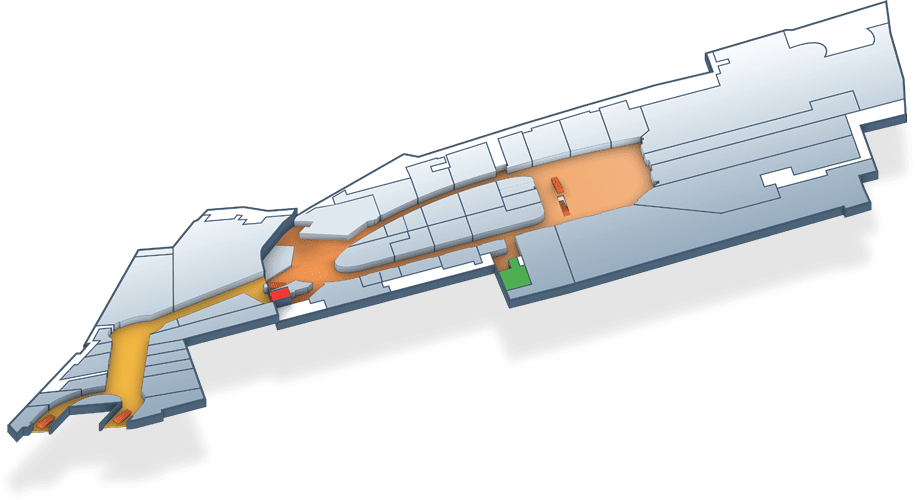 B – Náměstí Republiky
Information

Kiosk

Lift

Escalator

ATM

First aid

WC

WC

Nappy Changing Facility

Nappy Changing and Nursing Room

Parking

Escalator to / from parking

Tax Free Shop
Floor