Try your good luck at Fortuna kiosk (floor –2)
Everybody who likes testing of his good luck, listen up! You can try the betting services at Fortuna kiosk, that was opened in PALLADIUM on floor –2.
The opening hours of Fortuna are Sun–Sat 9 am – 9 pm, Thu–Sat 9 am – 10 pm.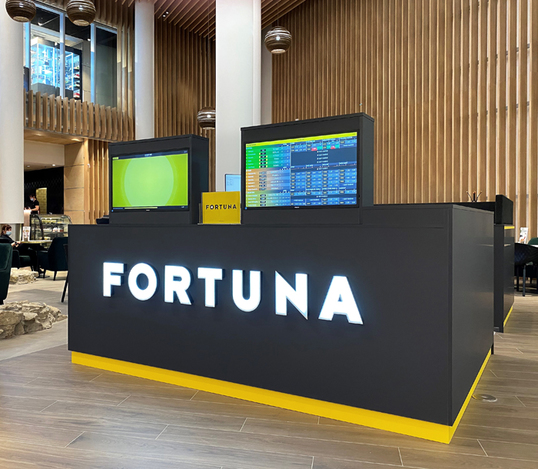 (Photo: PALLADIUM)